Welcome to Aloha Vacation Rentals!
We are your Maui vacation experts!
Discover the ultimate Maui getaway with Aloha Vacation Rentals, your trusted experts in creating unforgettable vacations. Our luxurious rentals, nestled in Maui's finest resort areas, offer complete furnishing and essential amenities to enhance your stay. Immerse yourself in the beauty of Maui, from its world-class beaches to stunning valleys and majestic volcano.
Maui is an island of endless adventure, catering to every thrill-seeker. Dive into thrilling ocean activities such as sailing, surfing, whale watching, paddleboarding, snorkeling, and scuba diving. Unleash your inner explorer with exhilarating land adventures, including hiking, bicycling, ziplining, horseback riding, and savoring fine dining experiences. For a breathtaking aerial perspective, embark on helicopter tours, paragliding, or parasailing excursions. Experience the full spectrum of Maui's wonders!
To assist in your vacation planning, we provide comprehensive information on flights, car rentals, and a wide array of activities. Simplify the process with our user-friendly website, allowing you to browse and select your ideal vacation rental instantly. Bid farewell to endless emails and phone calls - secure your dream vacation rental now using the convenient search box above.
Embrace the Aloha spirit and unlock the magic of Maui with Aloha Vacation Rentals. Your perfect escape awaits!
Our Featured Properties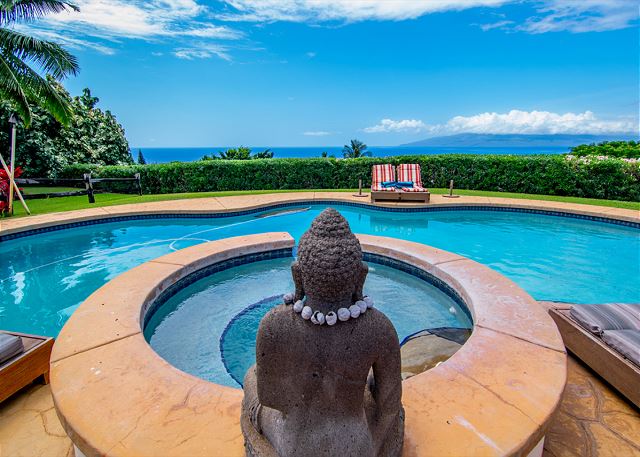 Makena Aloha Estate
bed 4 | bath 4 | people 10 | Pets: None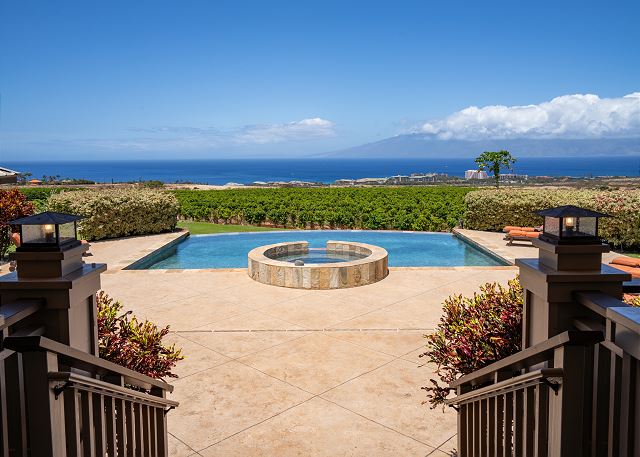 Rainbow Hale Estate
bed 4 | bath 3.5 | people 8 | Pets: None